About Us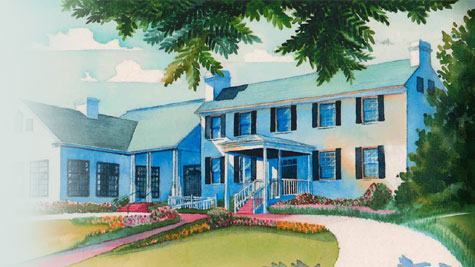 Harmony Landing Country Club is a private golf club located in Goshen, Kentucky, in the United States. The club was founded in 1989 and has since become a premier destination for golf enthusiasts in the Louisville area and beyond.
The centerpiece of Harmony Landing is its championship golf course, which was designed by Tim Nugent and opened in 1990. The course features 18 holes that wind through the rolling hills and forests of Kentucky and offer stunning views of the surrounding landscape. With a slope rating of 136 and a course rating of 73.3, the course is known for its challenging layout and difficult greens.
In addition to the golf course, Harmony Landing offers a range of amenities for members to enjoy. These include a state-of-the-art fitness center, tennis courts, a swimming pool, and a clubhouse that serves as the hub of social activity at the club. The clubhouse features multiple dining options, event spaces for private parties and weddings, and a pro shop where members can purchase golf equipment and apparel.
Harmony Landing is also known for its active and engaged membership, which includes golfers of all skill levels and backgrounds. The club hosts a variety of events and tournaments throughout the year, including weekly men's and women's golf leagues, junior golf programs, and member-guest tournaments.
Overall, Harmony Landing Country Club is a premier destination for golfers in the Louisville area and beyond, offering a challenging and picturesque golf course, top-notch amenities, and a welcoming and engaged membership community.
Not far from Goshen, Harmony Landing Country Club offers terrific views and challenging play for golfers at every skill level. Well-groomed fairways and greens keep Harmony Landing Country Club difficult yet friendly, and the staff can offer tips and tricks for playing your best round. Harmony Landing Country Club is a terrific choice for your regular rounds of golf or a new destination for you and your friends when visiting Goshen.
Tee Details
| TEE | PAR | LENGTH | RATING | SLOPE |
| --- | --- | --- | --- | --- |
| Black | 71 | 6752 yards | 72.7 | 131 |
| Black/Blue | 71 | 6462 yards | 71.1 | 129 |
| Blue | 71 | 6280 yards | 69.9 | 128 |
| Silver (W) | 71 | 5127 yards | 69.5 | 120 |
| Red (W) | 71 | 4824 yards | 67.6 | 116 |
---
Policies
Walking allowed: Yes
Metal spikes allowed: No
Practice/Instruction
Driving range: Yes
Pitching/chipping area: Yes
Putting green: Yes