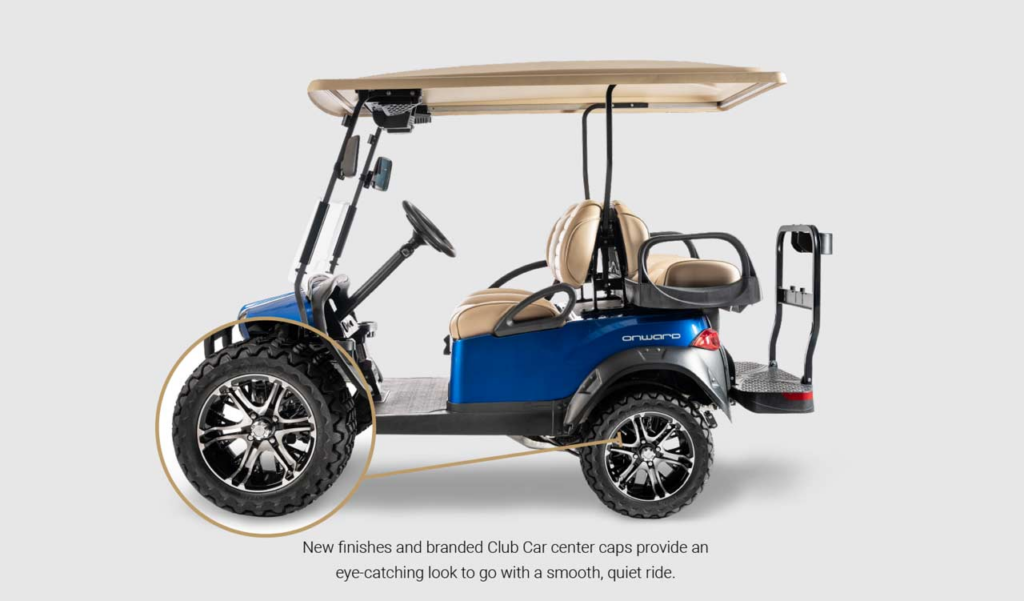 There are many great golf carts available on the market today, each with its own unique features and advantages. However, one of the best golf carts on the market right now is the Club Car Onward. The Onward is a high-quality golf cart that comes in a variety of configurations, from the standard two-seater to the larger four-seater models.
One of the standout features of Onward is its high-quality construction and attention to detail. The Onward is built with a rustproof aluminum frame, which makes it both durable and lightweight. It also features a best-in-class suspension system, which provides a smooth and comfortable ride on even the most uneven terrain.
The Onward also comes with a range of customizable features, including a variety of color options, seat materials, and accessories. This allows golfers to personalize their carts to their own preferences and needs.
In addition to its quality construction and customizable features, the Club Car Onward is also highly efficient and easy to maintain. It features a powerful electric motor that provides excellent performance while also being quiet and emissions-free. And with a range of up to 50 miles on a single charge, it's perfect for all-day golf outings.
Overall, the Club Car Onward is a top-performing golf cart that offers exceptional quality, customization options, and efficiency. It's no wonder that it's one of the best golf carts on the market today.
Below are some best golf cart models we have tested and evaluated. For your reference